What's the 'Out for Delivery' order status update about?
In the fast-paced world of online shopping, the phrase 'Out for Delivery' holds significant anticipation for eager customers awaiting their packages. Whether dealing with Aliexpress Standard Shipping, Amazon Out for Delivery, or Shopify Out for Delivery notifications, we're breaking down the meaning of Out for Delivery so you can rest easy.

If you're a consumer who has recently received an 'Out for Delivery' notification for your package, here's a quick and general way to understand what that means. 'Out for Delivery' is an order tracking status a brand will send their customer when the package has left one of their facilities and is on the way to your doorstep.

If you're a brand looking to learn more about notifying your customers and enhancing you Out for Delivery notice, we've got everything you need to know.

Notifying consumers about their order status

With proper Out for Delivery Tracking, offering real-time updates and empowering customers with the knowledge of their package's location and ETA goes a lot farther than you might think. Whether your consumers are looking up what Out for Delivery Meaning is for USPS, UPS, FedEx, Amazon, Aliexpress, or any other shipping carrier, the Out for Delivery order status generally means the same thing - your package has left the facility it was packaged in and is in route to your doorstep.

One of the reasons countless Shopify and Shopify Plus brands use custom shipment tracking software is to demystify the 'Out for Delivery Tracking' process for their customers. One leading order tracking app, Malomo, allows brands to elevate their package tracking prowess and ensure a seamless and informed journey from dispatch to delivery.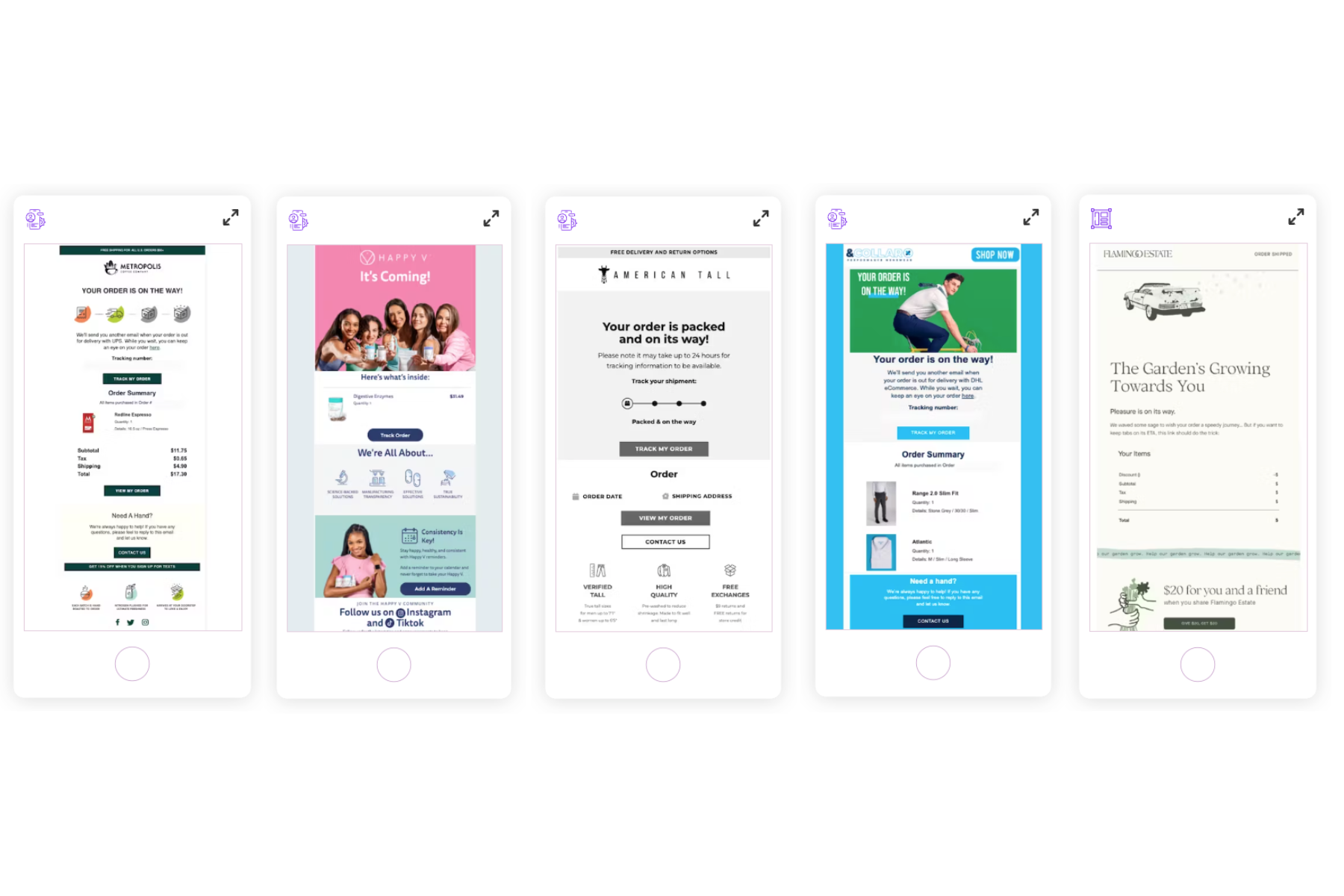 Out for Delivery Email & SMS Templates

Out for Delivery templates play a crucial role in streamlining and enhancing the communication process between businesses and their customers. These templates, often integrated into e-commerce platforms and logistics solutions like Malomo, provide a standardized and visually appealing way to convey the 'Out for Delivery' status. With carefully crafted designs and personalized details, these templates not only keep customers informed about the whereabouts of their orders but also serve as a powerful branding tool. Businesses can leverage Out for Delivery templates to maintain a consistent visual identity, reinforcing brand recognition with every customer interaction. Whether delivered via email, SMS, or other communication channels, these templates enhance the customer experience by providing clarity, transparency, and a professional touch to the crucial stage of order fulfillment. Efficient and customizable, Out for Delivery templates contribute to a seamless and positive customer journey, establishing trust and loyalty in the competitive landscape of e-commerce.