The order tracking data you've been looking for
Know exactly what's happening with your shipments and carrier performance. Stay ahead of your consumers every step of the way.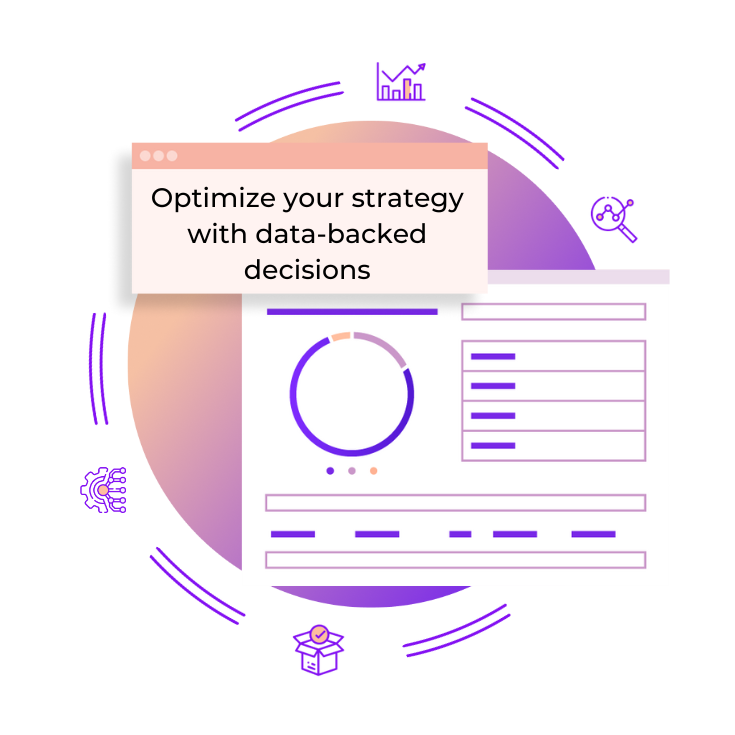 Your Shipping Analytics Command Center
All of your shipments. All in one place. CX and Ops teams can filter and segment order delivery data to ID issues, optimize your carrier strategy and deliver a magical experience every time.
Filter by shipping status, carrier, destination and on-time performance. Slice and dice it by timeframe to see trends and seasonality and export reports to share with your team. Make better carrier decisions and improve your CX with more accurate and robust data than you can get from Shopify.
Realtime Orders Dashboard
Malomo gives you access to every shipment status at your fingertips. With the order dashboard, you'll get access to:

Powerful search and filtering. Narrow your orders list by problems, status, and carrier so you can see the orders that matter.
Problem order detection. Set up your problem triggers and quickly identify which orders need your attention.
Order details view. Drill into an order and see important information like each shipment's transit history and current status, or view that customer's live tracking page if something's up.
With all this at your CX team's fingertips, you'll be rocking and rolling ahead of any hiccups or zipping through responses in a flash.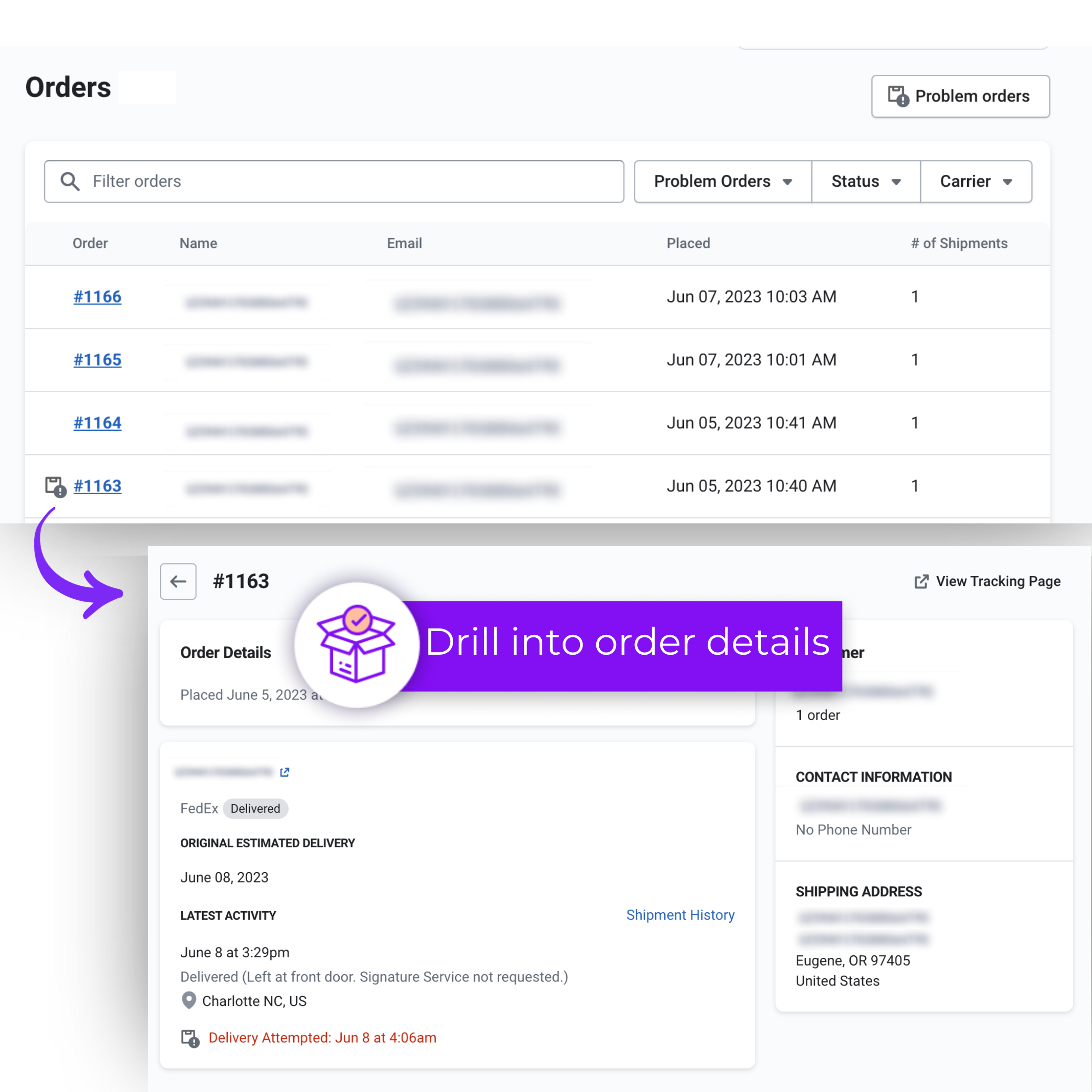 Between the weekly performance emails, access to shipment and carrier performance, plus the ability to monitor our problem orders, we have all the information we need to inform our carrier strategy and be proactive with our customers

Mark Riskowitz, VP of Operations
See the problems before your consumers do
Our advanced algorithms analyze your order data to detect issues and trends in your system. You define your problem parameters, and Malomo's Problem Orders Reporting monitors and detects those issues as they happen.
See which orders are at risk and take action to prevent unhappy experiences.
Use data to trigger messages to your customers via email or SMS to keep them informed before they flood your support team.
Make data-driven decisions and optimize your fulfillment processes and carrier strategy.
Carrier Performance Reporting
Make better carrier decisions
Optimize your carrier strategy with carrier data you can slice based on volume, region, on-time deliveries and problem orders. Malomo integrates with 75+ carriers and counting.
Weekly Performance Reporting
Shipping & carrier data in your inbox, every Monday
Malomo serves you weekly reporting to keep you advised of the most mission critical data so you can drill into it straight from your inbox.
More data, more power.
We pull in the most metadata from Shopify and share it with your connected apps. Use our public API to send our data points anywhere your marketing and CX teams need it to go.
Build your own beautifully branded order tracking page
Malomo.js lets you create the most incredible post-purchase experiences imaginable.