BRANDED ORDER TRACKING & ANALYTICS
Give your customers a premium post-purchase experience
Malomo reduces customer support tickets, automates branded shipping notifications, and generates additional revenue that keeps your customers happy and informed while they're waiting for their package to arrive.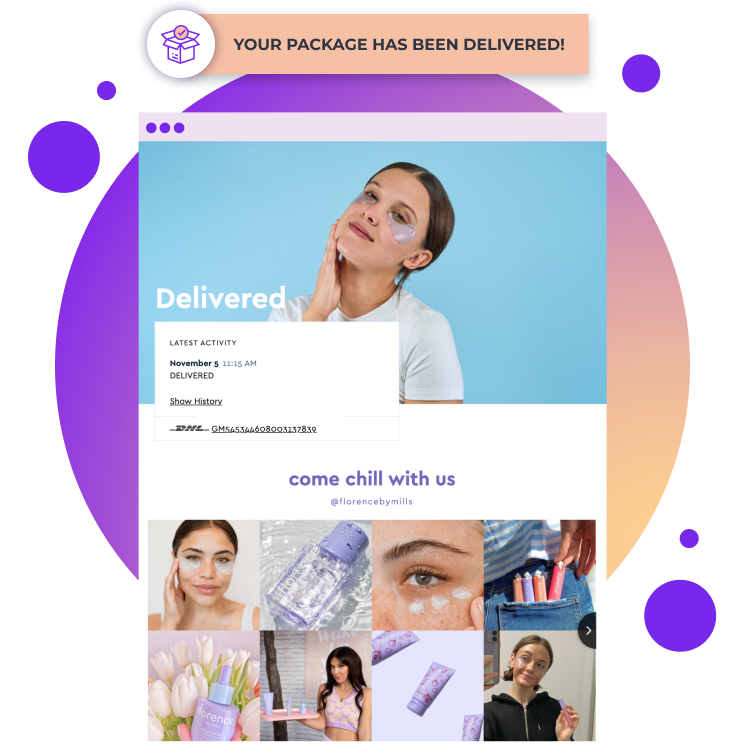 Update your customers when it matters most
Handhold your customers throughout the post-purchase journey, keeping them informed and delighted no matter what happens with their order.
Build brand awareness post-purchase

Customers check their order status an average of 4.6x per order, making order tracking one of the most visited pages across the entire customer experience. Control your brand experience with confidence.

Automate and beautify your transactional order tracking notifications

Keep customers informed throughout every step of the shipping experience by automating email and SMS notifications through partners like Klaviyo, Attentive, or Postscript.

Reduce WISMO by half

"Where is my order?" (or WISMO) are often the majority of support tickets. Reduce WISMO support tickets by providing customers the ability to track their orders on your website.

Drive repeat and up-sell purchases where customers track their pages

Branded tracking pages offer additional opportunities to cross-sell or up-sell during the time your customers are most engaged with your brand.

Proactively communicate shipping issues

Turn a poor shipping experience into a positive one by sending personalized, timely notifications about delayed or stalled shipments.

Optimize your carrier strategy with deep shipping analytics

Analyze your fulfillment, delivery, and carrier performance to identify which carriers are upholding SLAs and which are not with carrier analytics.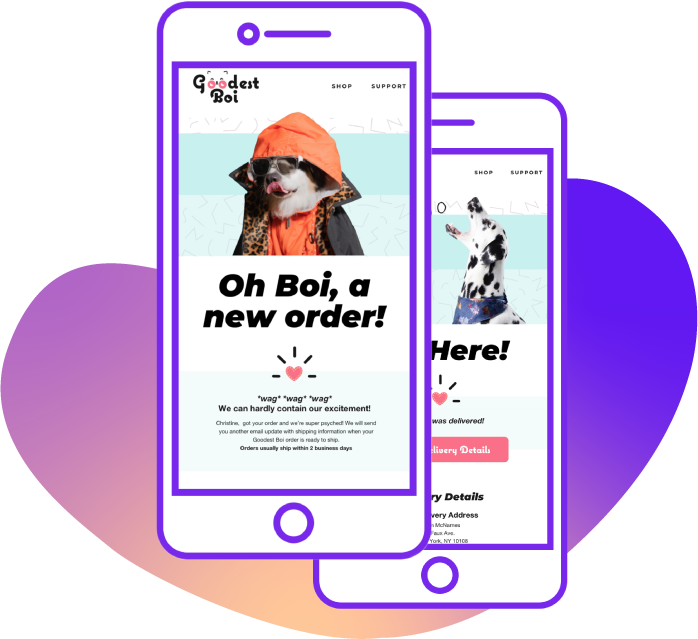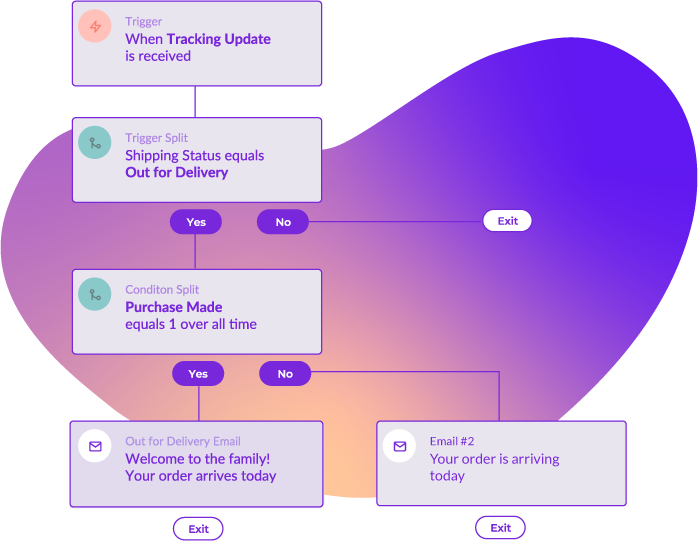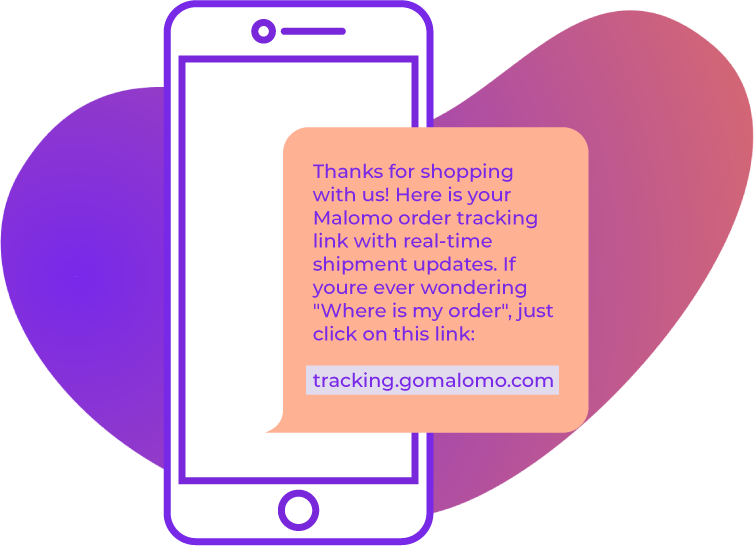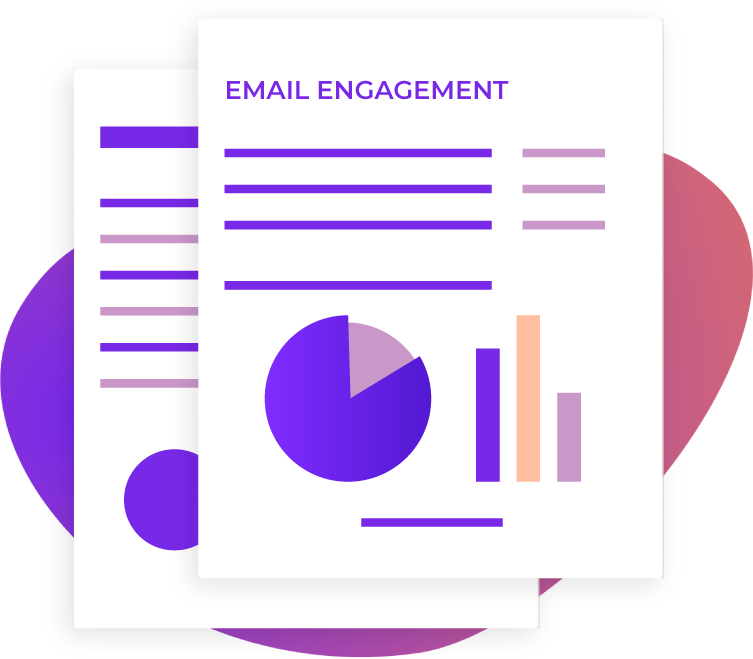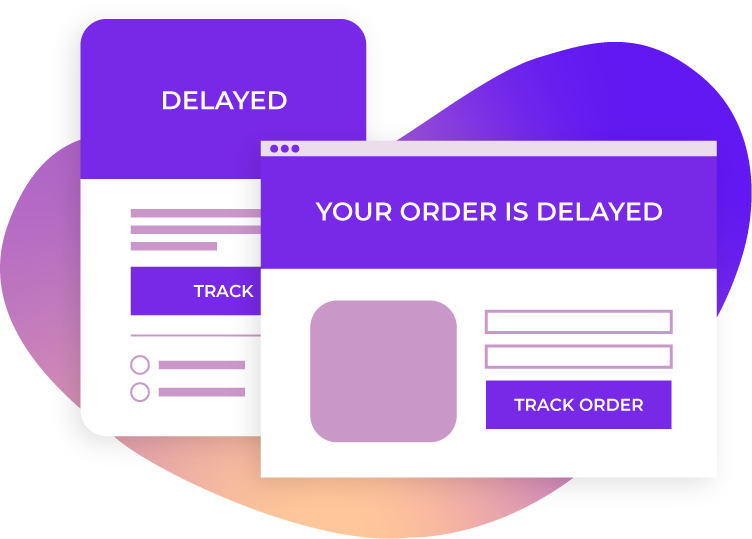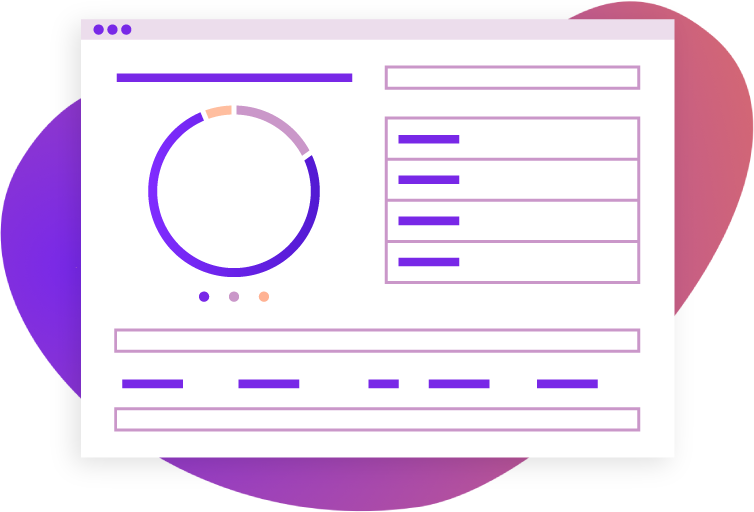 Tracking pages that inspire
See how growing Shopify brands like ILIA Beauty, Stix, Nomad and more are elevating their post-purchase experience. Check out their tracking pages built on the Malomo platform.
ILIA Beauty embeds their Vimeo to play their announcement video, uses Elfsight to display their social media, and clickable product recommendations to cross-sell.
Read More
Stix uses Elfsight to display social media, the Shopify Buy button to cross-sell other products, and clickable images to educate their customers through their blog.
Podcast: Listen Now
Who Gives A Crap utilizes clickable product recommendations to cross-sell, the FeedGrabbr widget to display their blog, a clickable footer to promote their mission statement, and Elfsight to pull their social media channels into their tracking page.
Nomad allows their customers to directly rate their shipment experience, embeds their YouTube channel to play an educational video, uses Elfsight to pull in their social media, and adds clickable images to shop product collections and bring customers to their FAQs page.
Podcast: Listen Now
Briogeo
​​"Malomo not only allowed Briogeo to provide a seamless experience for our customers, but also allowed us to accomplish our goals we set forth as a brand. We were able to generate revenue and engagement without having to jeopardize the quality of our customer experience."
Chauncey Twine,
VP of eCommerce at Briogeo
ILIA Beauty
​​"Being able to own the post-purchase customer experience with fully branded shipping flows has been a success with Malomo. Our customers expect a beautiful, branded experience at every interaction, and Malomo enables us to deliver exactly that. We now ensure that every customer touchpoint is consistent with the ILIA brand they know and love."
Albert Chong,
VP of Digital at ILIA Beauty
Tenzo Tea
"As a result of the change [installing Malomo], we've see a lift in our repeat purchase rate and a decrease in churn. These stats don't lie and combined make a huge lift to bottom line growth"
Steve O'Dell,
Co-Founder and CEO of Tenzo Tea
Continue the experience with these post-purchase features
Whether you are starting a Shopify brand or scaling a Shopify brand, we've got you covered.
Automated and personalized
shipping notifications
Build proactive branded shipping notifications to improve customer satisfaction and keep your customers informed about the status of their order.