Postscript + Malomo
Drive subscribers, generate revenue and reduce support tickets with shipping-powered SMS alerts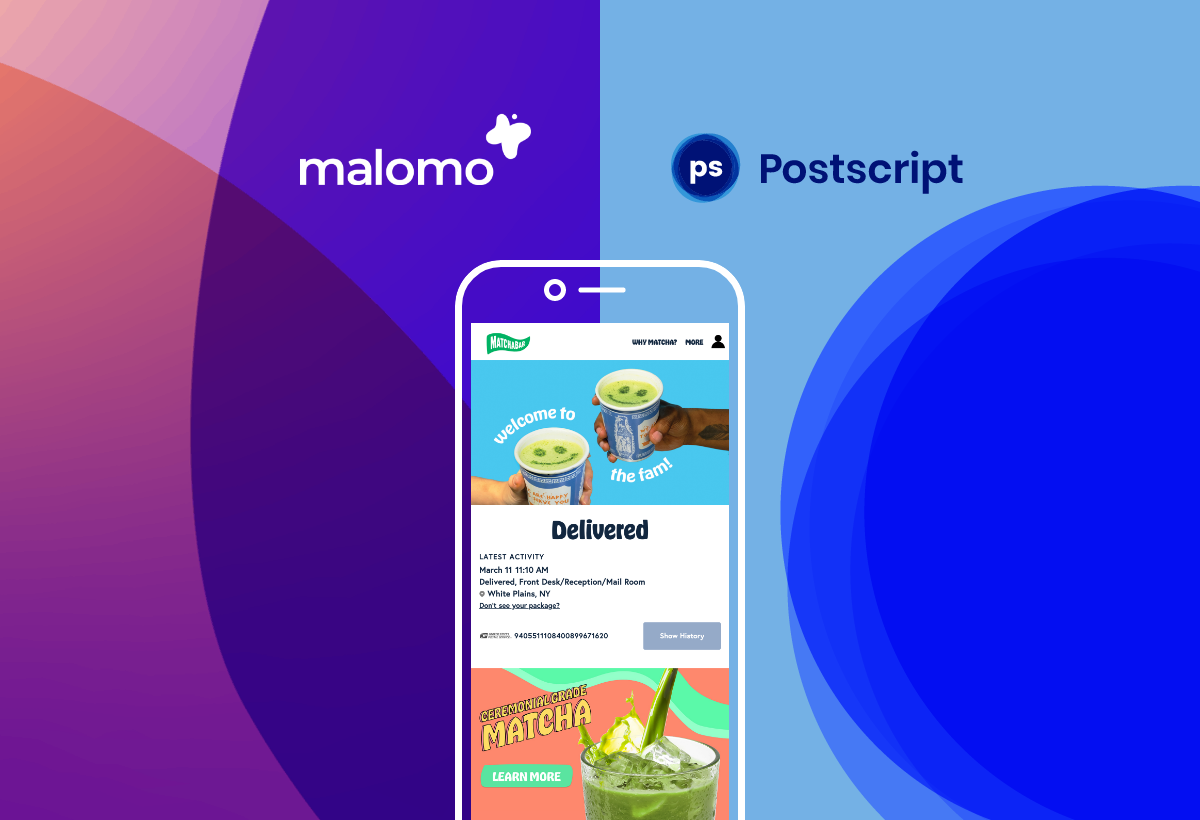 Beautifully-branded SMS shipment notifications that deliver
Customer's open shipping emails more than any other email you'll send them. Why not use the same idea and translate it to your SMS?
Top Shopify marketers are curating personalized SMS shipping notifications to prevent support tickets, drive repeat purchases and increase SMS subscribers with everything shipment.
Create custom segments and notifications in Postscript based on real-time carrier updates
Malomo integrates with carriers and your ecommerce platform to send Postscript events that consist of carrier, product, customer, and order data so you can level up your transactional notifications.
Use our shipping events to trigger automated SMS messages to customers when statuses change from Fulfilled, Shipped, Out for Delivery, Delivered, Return to Sender, and more.
Personalize your shipping notifications using the power of Postscript
Beyond including relevant information like estimated delivery data and order details, use Malomo's Postscript integration to personalize and segment SMS messages based on customer behavior, purchase frequency, and more customer traits.
Grow your SMS subscriber list
Organically grow your SMS list by giving customers yet another reason to opt in—for SMS shipping notifications.
Drive SMS opt-ins on the order confirmation page and drive SMS engagement on your Malomo tracking page with click and text to subscribe options.
Convert SMS traffic with a branded, customizable tracking page
Instead of sending customers to generic and stale carrier tracking pages, use your creativity to craft an experience that drives revenue, boosts customer engagement, and increases customer satisfaction. The only limit is your imagination!
Want to see what Malomo + Postscript can do for you?
Get in touch with us today to learn how post-purchase SMS marketing can grow your business and expand your brand.